The Nutters Club was founded on 8 August 2009 by Nutters, "to forever change the way people, feel, think, talk and behave in relation to our mental, physical, emotional, spiritual, cultural and sexual well being; and in doing so encourage us all to take ownership of our own health and well being."
The Nutters Club is a world first, online and offline media phenomenon that has changed and saved lives. It has spawned a very large, strong and supportive Facebook community and morphed into a popular television series on Maori Television. Over 500,000 people view the Nutters Club Facebook page every week.
Mike King
Known for his candid and thought provoking views, Mike is one of New Zealand's most influential and entertaining media personalities. In recent years he's been frank and honest about his battle with addictions and mental health conditions. Now completely drug, alcohol and nicotine free, Mike travels the length and breadth of New Zealand sharing his story and helping others overcome their demons. His lightning quick wit and on air candour keep listeners on their toes.
"Secrets keep you sick" is Mike's new motto. There are no secrets on The Nutters Club!
Join Mike as he shares his kōrero about depression, mental health, suicide, bi-polar, anxiety, addiction, anger management, family violence along with a number of other key issues.
Nutters Club Latest Podcasts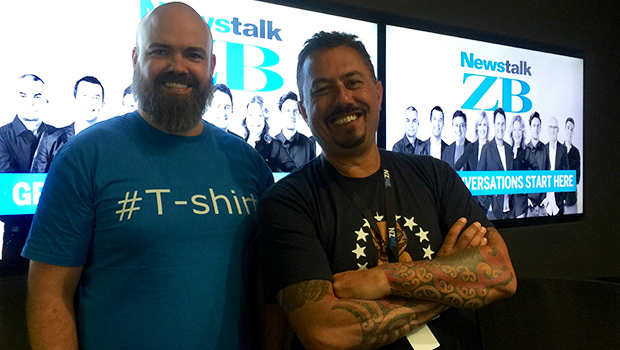 May 23 2017: Mike King talks about his recent resignation from the Government's Suicide Prevention External Advisory Panel, with psychotherapist Kyle MacDonald.
May 14 2017: Belinda Nash is a freelance writer and blogger, she has also recently been part of a rape awareness campaign which has garnered international attention….